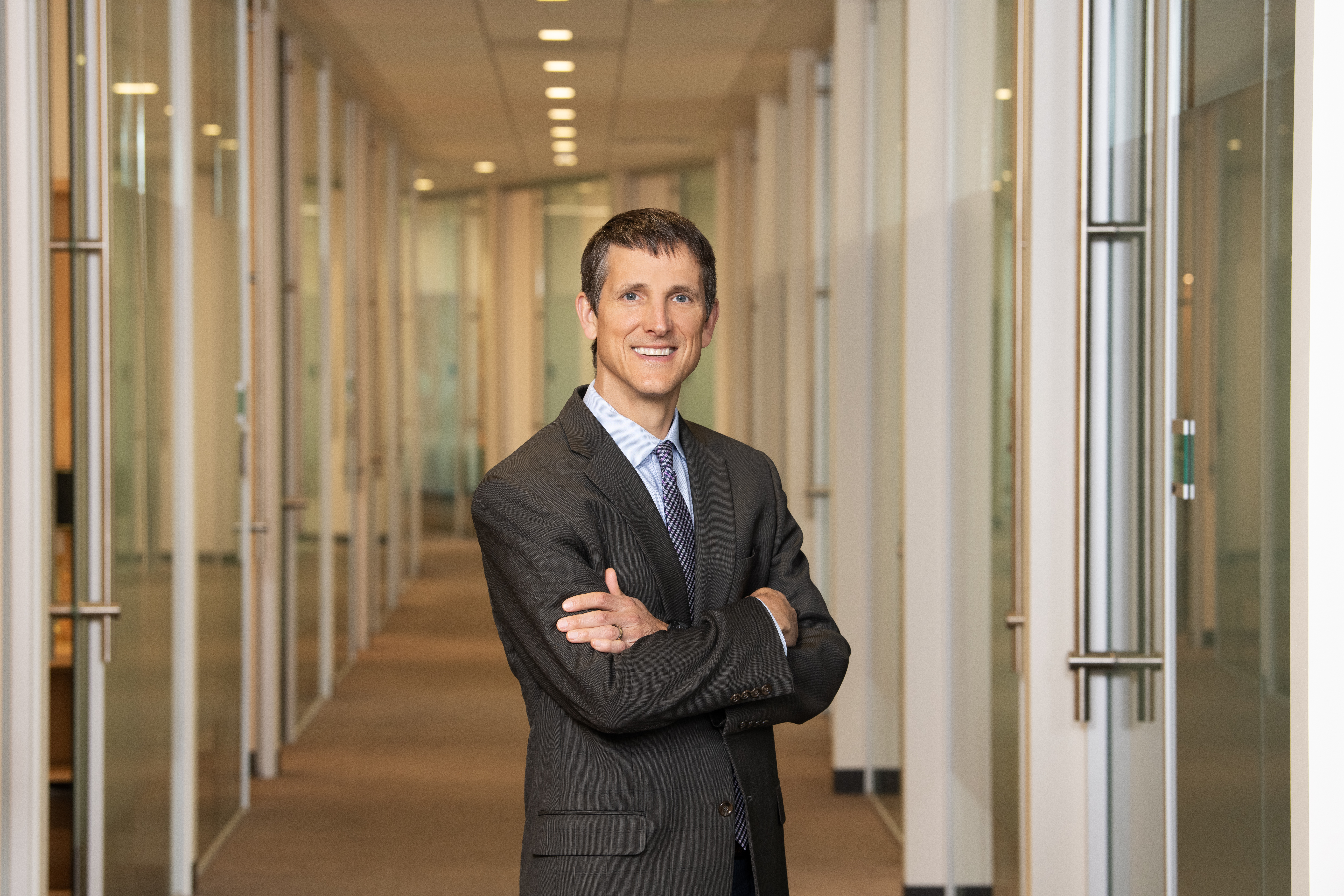 The Americans Civil Liberties Union of Colorado has named longtime Arnold & Porter's Denver attorney Tim Macdonald as its new legal director. 
Macdonald starts March 20 and will replace Mark Silverstein who announced plans last year to step down as active director and move to emeritus status after 31 years in the position. 
As legal director, Macdonald will oversee ACLU of Colorado's legal team which fields around 10,000 requests for assistance annually and litigates between 50 and 70 cases with the help of around 100 pro bono attorneys, according to the organization. Macdonald will also work with other departments at ACLU of Colorado to work towards its mission to "protect, defend and extend the civil rights and civil liberties of all people in Colorado through litigation, education and advocacy." 
"For 70 years, ACLU of Colorado has remained steadfast as the guardian of liberty for all Coloradans," said Deborah Richardson, the executive director of ACLU of Colorado in a press release. "With the addition of Tim Macdonald to our team, and his integrity, experience and leadership, we will continue to be that guardian."
While Silverstein leaves big shoes to fill at ACLU of Colorado, Macdonald said he's ready to take on the challenge after a career of business and pro bono litigation. 
"I'm just thrilled to be joining the incredible team there. I've done a lot of work as a cooperating counsel on pro bono cases for essentially my entire career with the ACLU. And I just can't wait to be doing civil rights and civil liberties work every day," said Macdonald. 
Macdonald came to Colorado 25 years ago to join international firm Arnold & Porter's Denver office where he's worked primarily on business litigation including federal and state appeals. Currently Macdonald is the Denver office's managing partner.  
But during his time in private practice, Macdonald carved out a strong pro bono practice volunteering both his trial expertise, working with nonprofits and creating legal clinics. He said pro bono work and volunteering as cooperating counsel with ACLU of Colorado, prompted him to make the switch from private practice to full-time civil rights work. 
Growing up, Macdonald didn't plan on being an attorney. Raised in Kansas, he said he didn't meet a lawyer until his junior year of college at Miami University in Ohio when he took a class in constitutional law. After that he was hooked. 
Macdonald said as an undergraduate he would fall into legal rabbit holes, reading case law in the library until the lights went out. He went on to earn his J.D. from the University of Michigan Law School and a masters of public policy from the University of Michigan School of Public Policy before he moved to South Africa in 1997 for a fellowship with civil rights organization Legal Resource Centre. 
His time with the Legal Resource Centre was formative for Macdonald, who said the experience helped guide his future pro bono work. 
"The most outstanding lawyers and people fought against apartheid and had offices across the country in the same way that the ACLU does," said Macdonald whose work there included representing Black South Africans whose lands were dispossessed during apartheid and attending meetings of the council charged with uncovering human rights violations during it. 
After serving as a clerk on the 5th Circuit Court of Appeals, Macdonald accepted a position in 1998 with Arnold & Porter's Denver office where he has been since. 
Macdonald has volunteered with ACLU of Colorado as a cooperating attorney since and worked on numerous trials. "I made pro bono work an integral part of my life and my practice at the firm," said Macdonald. 
Along with repeat recognitions from Super Lawyers, Best Lawyers and Chambers USA, his litigation and pro bono work led Macdonald to be named on Law Week Colorado's "Lawyer of the Year" issues in 2014 and again in 2021. 
While he's worked on numerous cases through ACLU of Colorado over the years, Macdonald said two cases stick out to him. 
From 2011 through 2015, Macdonald was part of the team that successfully challenged a program in Douglas County that would have allowed publicly-funded vouchers to cover tuition for private schools including religious schools. 
Most recently, Macdonald led the litigation team during a three-week trial in 2022 against Denver Police over injuries sustained by protestors during 2020 protests connected to the death of George Floyd. The case resulted in a $14 million jury verdict and for Macdonald, solidified his decision to pursue civil rights work full time. 
"In many ways, that was sort of one of the cases that convinced me it was time to make a shift," said Macdonald. "​​It was time to try to make a difference every day."
Macdonald takes the leadership role during a dynamic time for civil rights litigation in the U.S. 
Last term, the U.S. Supreme Court overturned long standing legal protections for abortions and issued several opinions that weakened boundaries around religious freedom and separation of church and state. And this term, the court may overturn affirmative action in college admissions and state anti-discrimination laws for public accommodations. 
But Macdonald believes the turmoil underlines the importance of civil rights work of the ACLU. 
"We have to continue advocating and organizing, and, if necessary, litigating to make sure that the civil rights that have been earned over the last 50 years are maintained and then expanded," said Macdonald. "There will always be challenges, and you can't rest on your laurels. You've got to get out there and keep advocating. So that's one of the reasons I'm super excited about joining the ACLU, to be part of that."