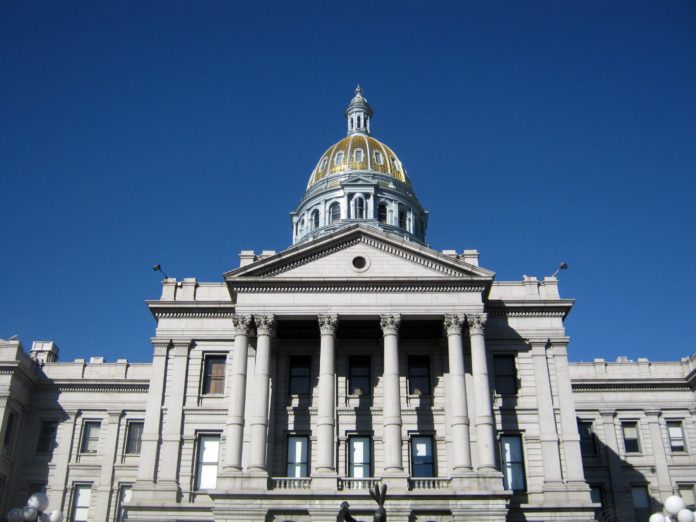 The Colorado House of Representatives on Monday approved a bill to restrict the use of noncompete agreements for employees earning less than $101,000. Lawmakers voted 40-21 in favor of the legislation, which aims to eliminate some of the broadest exceptions to Colorado's prohibition on noncompetes.
Most noncompete agreements are illegal in Colorado unless they are designed to protect trade secrets, recover the expense of training a new employee, target executive or management personnel and their professional staff or are made in connection with the purchase or sale of a business.
Rep. Kerry Tipper, prime sponsor of House Bill 22-1317, wants to eliminate the exception for management and executives. "The reason I do that is because it has been applied so broadly," Tipper said during a second reading in the House on April 14. "The body of law on [the] management and executive exception swallows the rule," she added. "It's so expansive that basically anyone can fit into that." She pointed to examples of teenage fast-food managers who had signed agreements prohibiting them from seeking similar employment elsewhere as an example of overly broad noncompetes.
The bill would also narrow the trade secret exception to apply only to workers making more than the Colorado Department of Labor and Employment's threshold for a "highly compensated employee," which is currently around $101,000. The noncompete to protect trade secrets must be "no broader than is reasonably necessary" to protect the employer's business interests.
Additionally, the bill would require employers to give a prospective employee notice of any noncompete agreement required for employment before the employee accepts a job offer. Current employees must be notified two weeks before a noncompete's effective date or any changes to an employee's compensation or terms of employment. The notice must be given in a separate document from other employment-related agreements rather than buried in an employee handbook or other contract.
During Thursday's debate on the House floor, Republican lawmakers raised concerns that the bill would hinder employers' ability to protect their trade secrets, which include things like secret recipes, processes and designs as well as client lists and other confidential information that is valuable to the company. Tipper responded that trade secrets are already "protected by both robust state and federal law, regardless of whether you have a contract," and that wouldn't change by restricting noncompete agreements. She added that nothing would prohibit a business from requiring workers to sign other contracts to protect trade secrets such as nondisclosure or confidentiality agreements.
Rep. Andres Pico questioned why the bill is necessary and said employers don't try to enforce noncompetes against restaurant workers or other low-wage earners the bill's supporters had used as examples.
"You know why they're not enforced against low-wage workers? Because they're unenforceable," Tipper said. But that doesn't mean they don't have a chilling effect, she said, adding that a teacher doesn't have the money to take an employer to court over an unenforceable noncompete. "He's not going to go and litigate the issue," she said. "He's just not going to teach for two years."
A 2019 survey from the Economic Policy Institute found that between 27.8% and 46.5% of private sector workers are subject to noncompetes, and it estimated that the practice is growing. According to a 2016 study, 40% of respondents restricted by noncompetes said the agreement, whether enforceable or not, was a factor in declining a job offer from a competitor.
Tipper isn't the only one who wants to rein in restrictive employment agreements. In July, President Joe Biden signed an executive order broadly aimed at promoting competition in the U.S. economy. In it, he urged the Federal Trade Commission to ban or limit noncompete clauses and other agreements that "may unfairly limit worker mobility." While the agency has yet to issue specific guidance, it held a workshop with the Department of Justice on promoting competition in labor markets in December, which was seen as a first step toward regulating noncompetes.
Other states have passed laws restricting noncompete agreements for workers who earn less than a certain amount, though the income threshold varies from state to state. In the past few years, Maryland, New Hampshire and Rhode Island enacted laws making noncompetes unenforceable for workers earning around $30,000 or less annually. Virginia enacted a similar law in 2020, but the threshold there is currently closer to $60,000. Last year, Illinois passed a law prohibiting noncompetes with workers earning less than $75,000, while Washington state bars noncompete agreements for employees earning less than about $107,000.
Regardless of whether HB22-1317 passes, Colorado employers now face harsher criminal penalties for illegal noncompetes. As of March 1, violations of Colorado's law on noncompete agreements are considered a class 2 misdemeanor, which carries a maximum sentence of 120 days in jail, $750 in fines or both. The penalties were added as part of last year's Senate Bill 21-271, a 300-page misdemeanor sentencing reform bill that reclassified and tweaked the penalties for low-level crimes.