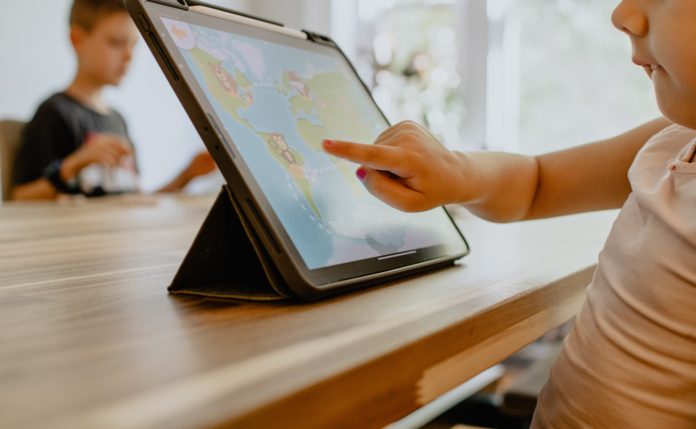 The U.S. Equal Employment Opportunity Commission released updated guidance this week on caregiver discrimination, a problem that has received greater attention as the pandemic has disrupted school and childcare arrangements and forced workers into new caregiving roles.
The EEOC on March 14 released a technical assistance document and updated its pandemic Q&A to address caregiver-related issues. The documents, which are non-binding, explain how discrimination against people with caregiving duties can violate federal employment law and provide examples of how employers' assumptions and stereotypes about caregivers can get them in trouble.
"The pandemic has heightened our awareness of the vital role that caregivers play in our society," said EEOC Vice Chair Jocelyn Samuels in a news release. "The real-world scenarios in this technical assistance show how federal EEO laws apply to employees who have caregiving responsibilities and how employers can, within those laws, better support caregivers in balancing work and family responsibilities."
The technical assistance clarifies that caregiver status alone is not protected under federal equal employment law, but discrimination against caregivers may be unlawful if it intersects with a protected characteristic such as sex, race, disability or pregnancy.
Discrimination against caregivers often results in discrimination against women due to gender-based stereotypes about caregiving responsibilities or roles, according to the guidance, which notes it would be illegal to refuse to hire or promote a woman based on the assumption that she would be focused on watching her children while they attend school remotely. It would also violate the law to withhold or reassign projects and other opportunities from female employees because they require travel or overtime that could conflict with caregiving duties, the technical assistance says.
But women aren't the only employees that may suffer illegal discrimination based on gender stereotypes. It would be unlawful for an employer to deny a man leave or a flexible schedule to handle pandemic-related caregiving duties if the same request would be granted to a woman, the document states.
According to the EEOC, it would also be illegal to impose more burdensome requirements on LGBTQ employees who make caregiver-related requests. For example, an employer may not require an LGBTQ employee to provide proof of marriage or other family relationship with the person needing care if documentation is not required of other employees.
The agency noted that employment decisions based on pregnancy are unlawful, even if they are made for "purportedly benevolent reasons" such as wanting to protect a pregnant employee's health. Employers cannot unilaterally require pregnant employees to telework or adjust their schedules to avoid exposure to COVID-19, the technical assistance states.
According to the document, examples of illegal discrimination based on race or national origin could include denying an employee's request to care for a relative from China because COVID-19 originated there or subjecting Asian caregivers to more scrutiny by requesting additional proof of vaccination status beyond what is required of other employees.
Illegal discrimination can also arise when an employee or job candidate is a caregiver for a disabled person. Last year, the U.S. Department of Health and Human Services and the Department of Justice issued guidance explaining that "long COVID" can be considered a disability under certain sections of the Americans with Disabilities Act and the Rehabilitation Act of 1973. As a result, the EEOC said, it could be unlawful under the ADA or Rehabilitation Act for an employer to refuse an employee's request for unpaid leave to care for a relative with long COVID if the employer has granted unpaid leave requests to handle other responsibilities.
Another example of unlawful COVID-related discrimination, according to the agency, would be if an employer refuses to promote someone who is the primary caregiver of a child with a mental health disability that has worsened during the pandemic if that decision assumes the employee would be less available or committed to the job.
During a public hearing last year, representatives of business and civil rights groups asked the EEOC to provide guidance and incentives for accommodating workers with caregiving duties. However, Monday's guidance clarified that under the laws the EEOC enforces, employees don't have a right to accommodations, such as telework, flexible schedules or reduced travel, because they are caregivers, though they may have rights under state or local law or the Family and Medical Leave Act. Employers are also not required to excuse poor performance resulting from an employee's caregiving duties, the agency noted.