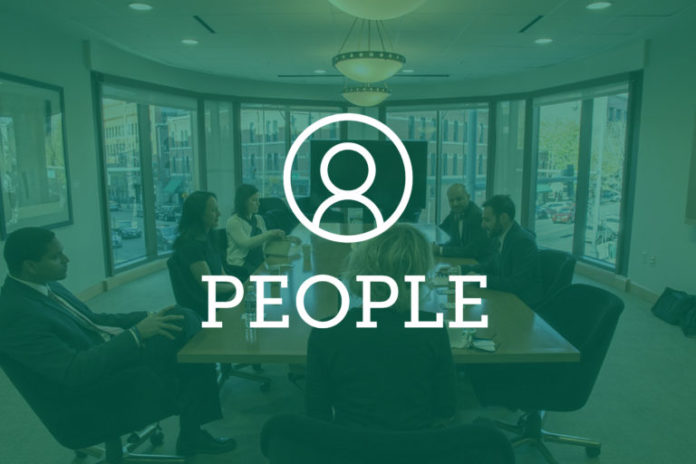 Have an announcement for Law Week Colorado's people section? Let us know. 
Law Firm Updates
Foley & Lardner LLP on Aug. 15 announced Diane Hazel joined the firm's health care and life sciences sector and antitrust practice group as a partner. Hazel joins Foley from the Colorado Attorney General's Office where she served as the first assistant attorney general of the antitrust unit. At the AG's Office, she oversaw all antitrust matters, including investigations, litigations and policy and legislative work, and managed a team of attorneys, investigators and paralegals.
On Aug. 17, Colorado-founded firm Holland & Hart announced the addition of associate Natalie Cristo to its environment and natural resources practice in Denver. Cristo, a George Washington University Law School graduate, helps energy and natural resource clients with routine and complex transactions, litigation and regulation matters. 
Judiciary 
Jenny Lopez Filkins was appointed on Aug. 12 by Gov. Jared Polis to the Larimer County Court in the 8th Judicial District. Lopez Filkins, a University of Colorado Law School graduate, fills a vacancy created by the Sept. 16 retirement of Judge Mary Joan Berenato. She's been a senior assistant city attorney for the City of Fort Collins since 2014 where she's handled municipal, employment and constitutional law matters. She's worked for Fort Collins since 2006, initially as an assistant city attorney and later as the city's finance department Title VI coordinator. Prior to working for Fort Collins, Lopez Filkins operated a solo practice, was the affirmative action and diversity manager for Coors Brewing Company and was an associate at DiFalco & Associates.
On Aug. 12, Polis also appointed Tarryn Johnson to the 15th Judicial District Court covering Baca, Cheyenne, Kiowa and Prowers counties. Johnson fills an upcoming vacancy created by the Dec. 10 retirement of Judge Stanley Brinkley. Johnson, a Texas Tech University School of Law graduate, has been a senior deputy public defender at the La Junta Regional Office since 2021 where she handles criminal defense matters. Prior to that, she worked as general counsel and chief legal officer for Southeast Colorado Power Association and a senior deputy and deputy state public defender. 
Polis on Aug. 16 appointed Renee Doak to fill an upcoming vacancy on the Weld County Court in the 19th Judicial District. Doak, a Temple University School of Law graduate, will take over for Judge Charles Unfug who will retire Jan. 10, 2023. Doak has been a deputy district attorney handling criminal prosecution for the 8th Judicial District Attorney's Office covering Larimer and Jackson counties since 2004. Prior to joining the DA's Office, Doak was a prosecutor for the 20th Judicial District, assistant regional director for SMH Bar Review and a clerk with U.S. District Court for the Central District of California Judge Dickran Tevrizian. 
On Aug. 18, Polis appointed Mark Bailey and Sarah Wallace to the 2nd Judicial District Court covering Denver County. Bailey fills an Oct. 5 vacancy created by the retirement of Judge Brian Whitney and Wallace fills a Jan. 10, 2023 vacancy created by the retirement of Judge Ross Buchanan. Bailey, a University of Iowa College of Law graduate, has been a senior assistant attorney general II in the consumer fraud unit of the Colorado Attorney General's Office since 2010. Wallace, a University of Colorado School of Law graduate, has been a partner at  Ballard Spahr's Denver office since 2013. 
The 12th Judicial District Nominating Commission on Aug. 17 announced three finalists for an upcoming vacancy on the Costilla County Court. The opening will be created by the Jan. 10, 2023 retirement of Judge Kimberly Wood. The nominees are Kaeden Johns and Trayson Stephany, both from Del Norte, and Tamara Sullivan from Alamosa. Polis must appoint the position by Sept. 1. 
Two nominees were chosen by the 22nd Judicial District Nominating Commission for an upcoming opening on the district court covering Dolores and Montezuma counties, according to an Aug. 16 announcement. The opening will be created by the Jan. 10, 2023 retirement of Judge Douglas Walker. The two finalists are William Furse of Dolores and JenniLynn Lawrence of Mancos. Polis must appoint the position by Aug. 30. 
Kudos 
Colorado firm Robinson Waters & O'Dorisio, P.C. announced Aug. 16 that shareholder Betty Arkell was selected by Polis to sit on the state's Venture Capital Authority Board. Arkell has a corporate and private securities practice serving a wide range of clients with venture capital, private equity investments, debt financings, M&As, corporate restructurings and corporate governance matters. On the eight-person Venture Capital Authority Board, which was created in 2004, Arkell will help Colorado entrepreneurs and startups access venture capital funding. 
This month, the Colorado Trial Lawyers Association announced its newly elected leaders. The newly elected officers will serve a one-year term. The latest president is Ogborn Mihm partner Thomas Neville, a University of Denver Sturm College of Law Graduate, who has an appellate and trial practice consisting of insurance disputes, legal malpractice cases and trusts and estates litigation. The other new CTLA officers are president-elect Kari Jones Dulin of Dan Caplis Law, vice president Sam Cannon of Cannon Law, secretary Jason Wesoky of Ogborn Mihm and treasurer Megan Matthews of Denver Trial Lawyers. 
Colorado firm Davis Graham & Stubbs announced on Aug. 15 that partner Jackie Roeder was selected to serve on the board of directors for Law School…Yes We Can!
Editor's note: this article was updated Aug. 19 to include a staff announcement from Foley & Lardner.