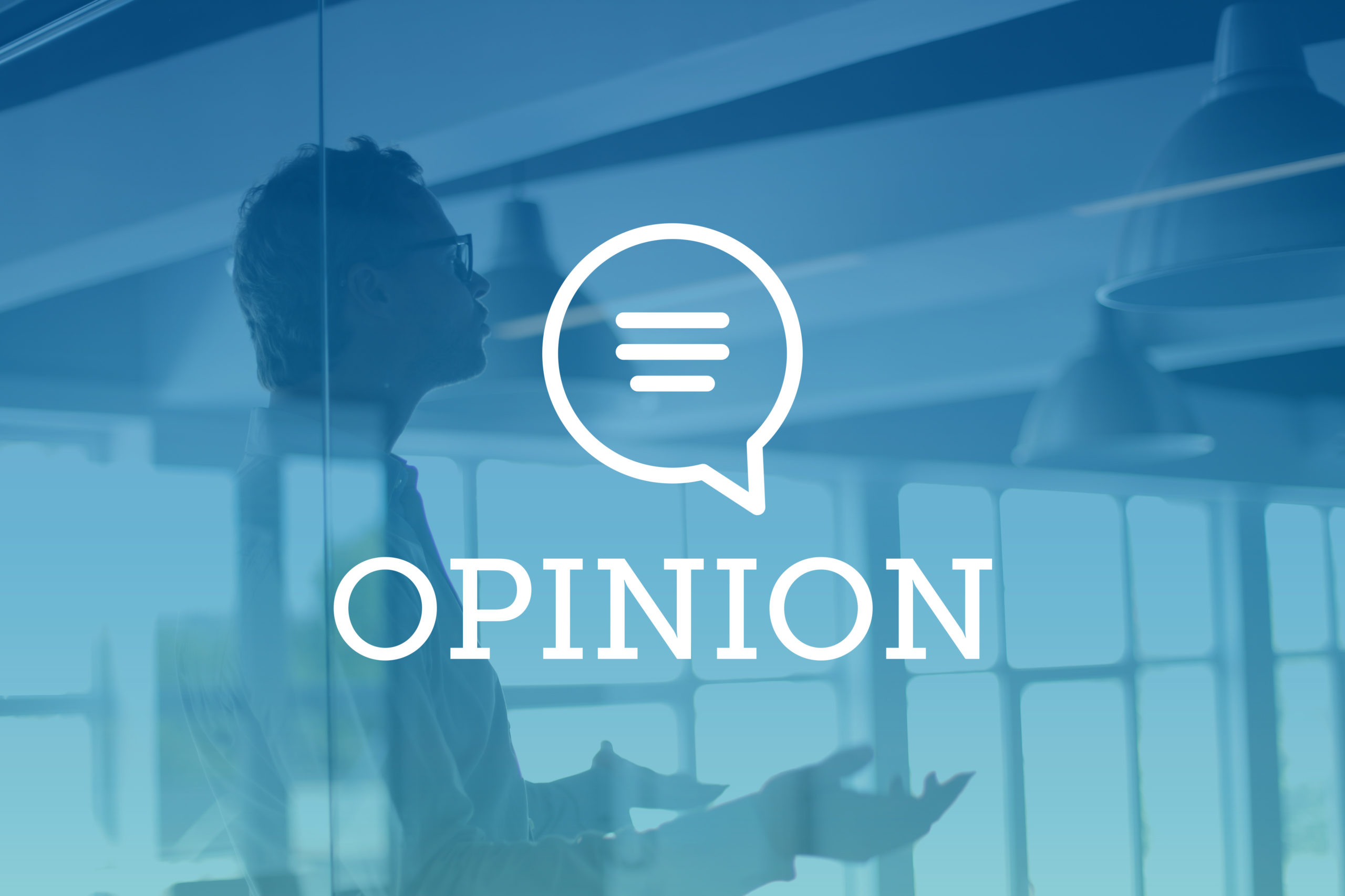 By Eric Faddis
Varner Faddis Elite Legal, LLC
During most of our routinized, pre-planned, over-booked lawyer lives, fundamentals like good writing, sound argumentation and hard work often win the day. Thus, it's easy to rest on our laurels, resort to familiar go-tos and revert to the comfortable practice parameters that have historically served us and our clients reasonably well. But every now and then, a situation calls us to look beyond our standard playbook, explore the unconventional, and elevate ourselves, our clients and our practice in doing so.
By way of comparison, and on the heels of Super Bowl LVII, take American football, for instance: The most successful teams drill on the basics — running, passing, tackling, etc. However, major games have been decided by less orthodox measures, such as a fake punt, onside kick or the infamous "Fumblerooski."
Take war, as another example: All the old-timey know-how of the British Crown was no match for the American patriots' revolutionary guerrilla tactics, and the City of Troy fell not to the standard incursions of civilized warfare but to the creative ruse of the Trojan Horse.
The legal industry is not immune from this principle, and while good demand-writing, deposition skill and trial acumen are essential, victory can sometimes require less prevalent measures, such as invoking esoteric doctrines, enlisting the aid of common adversaries and even waiving closing argument to gain tactical advantage.
The point is that some scenarios demand unorthodox measures that we're not often taught or have much experience in utilizing, but that can make all the difference for current and future cases, current and future clients and the current and future versions of ourselves. Being aware of, and proficient in, these measures can add that critical tool to your toolbelt, used selectively but effectively under the right circumstances to secure victory from the jaws of defeat and/or maximize a case outcome. After all, if you rarely use a vibrating compaction bucket, but find yourself doing a task in which only a vibrating compaction bucket will do, you're going to want to have that vibrating compaction bucket.
News Media
For the purposes of this article, the proverbial vibrating compaction buckets are leveraging media, the political process and the court of public opinion. "Leveraging media" here means judiciously utilizing media structures to increase awareness about a specific case, a specific injustice or a broader issue more generally, in an effort to improve your/your client's position with respect to the matter on which you're seeking media coverage. This should be done judiciously because not every case is primed for prime time. In fact, many matters may not be appropriate for media attention. For example, if there are significant liability or causation issues, beware that the media could unearth and broadcast such issues, perhaps rendering you worse off than if you didn't pursue media involvement in the first place. There may be unflattering or problematic factual or client issues that are better left to the standard channels of adjudication. Even if no glaring red flags exist, the insurance defense bar has made it a common practice to wrongfully attack plaintiffs' lawyers in an effort to deter aggressive civil prosecution of claims. Some of our friends have fallen victim to this treachery, ending up on the wrong side of meritless defamation suits. Thus, if you're going to try and leverage the media, be selective. Choose your words carefully as any misstatement or untenable adversarial liberties could land you in court.
So, under what circumstances should you try and leverage the media? In this field, we are blessed in that every new case that comes across our desk is a novella vying to captivate our hearts, minds, and firm resources. Choose the ones that feel and sound like a movie, but make sure the script is historically accurate and the cast doesn't have some cancellable aspects not yet known to future viewers.
If it is a broader issue about which you seek to inform the public, such as an unscrupulous corporate practice or unjust legal loophole, make it one that has generalizable public appeal and impacts a significant portion of the community. If there's a case/practice/issue that makes you say, "WTH, this can't be right … " others may have the same gut reaction, and those matters may be ripe for public awareness.
For example, when Varner Faddis Elite Legal's client Brian Fritts was catastrophically injured as a result of using Lyft's rideshare services, the only source of compensation was Lyft's medical payments policy — and it wasn't enough. The firm's leadership realized tens of thousands of Coloradans use rideshare services, so this issue affected a substantial segment of the population. And the vast majority of rideshare users had no clue they were taking such a large risk: If they were catastrophically injured as a result of using rideshare services, the company wouldn't help. So, this was a matter of public importance and that a large portion of the Colorado community was at risk and didn't even know it — GASP! This was primo territory for media involvement.
But why go to all this trouble in the first place? The potential benefits to leveraging media are manifold. First, it can lead to better outcomes on current cases. While an insurance adjuster may not always be motivated to do the right thing in private, when some situations are exposed to the public, you'd be surprised how eager they can become to settle the matter for fair value. Further, the potential embarrassment and damage to the insured's reputation can motivate the insured to contact their carrier and demand that the carrier put a stop to this by any means necessary. Especially with corporate insureds, the carrier doesn't want to lose that valuable insurance contract and may choose to pay more on a claim than risk losing the insured's business forever.
Moreover, so long as you do it right, the personal and professional exposure that comes with media coverage can be great for business. If your personal injury case and your personal injury firm are cited in the media, it can give rise to an air of credibility and authority in that field. Broadcasting our laudable causes to the masses is free marketing that can paint you and your firm in a very favorable light.
Leveraging the media gives us a chance to show true stories in the personal injury field and present a narrative to which much of the public has not been exposed. We get to frame the issue, define the parties and their roles, and advocate for how a certain case or issue should turn out. In doing so, we can gradually work towards shifting the social narrative around personal injury work to something that more accurately reflects the realities and injustices of the field and how they can be rectified. Changing the public's perception of personal injury to something more accurate and favorable can only help us in future cases; after all, future juries, judges and other decision-makers on our cases are the public.
A question that often arises is when an attorney should try to leverage media. Pre-suit is always an option, and can be an effective one, especially if there is some action you believe ought to be taken in order to right a wrong and hopefully improve your case.
A good example of this is the media engagement surrounding Rathod Mohamedbhai LLC's representation of the family of Christian Glass. In June 2022, Glass called 911 for help, after which police responded and ultimately shot the young man at least five times as he remained seated in his vehicle. Around Sept. 14, 2022, attorneys from Rathod Mohamedbhai LLC gave a statement to NBC News that Glass's surviving family members wanted the police officers criminally charged for what they believed was an unlawful killing. That story was compelling and spread quickly. Lo and behold, around one month later, on Oct. 24, 2022, CNN reported that the officers involved in the Glass shooting had been indicted. This development was surely helpful to the Glass family's case and the firm handling it and was undoubtedly occasioned, at least in part, by the media coverage and consequent social pressure.
Another common option is to seek media coverage upon filing suit and/or before mediation. A great example of this comes from our friends at Hailey Hart PLLC. In their case, an assisted-living center was allegedly negligent after a 97-year-old female tenant was unable to get back into the facility and ultimately froze to death outside at night in sub-zero temperatures with no supervision. This story was picked up by major national outlets such as the Washington Post and People Magazine. How may readers view the law firm fighting on behalf of their deceased 97-year-old client? When the tragedy of nursing home negligence strikes the family or friend of a reader, what law firm may be inextricably linked to, and have an air of authority concerning, these kinds of cases?
Another consideration is how one should go about leveraging the media. A common vehicle for this is the press release, which is usually a brief, one-page synopsis of the most pertinent parts of your case and why it should matter to the public. Nearly all credible news outlets have a press release submission link on their website. But you can also go guerilla: Don't be afraid to contact investigative journalists and other media types directly. Their contact info is often found on the outlet's website. It's these folks' job to find and report on compelling stories, and if you can serve them up one on a silver platter, thereby making their job easier, you are more likely to obtain the coverage you seek. Lastly, don't rule out independent media sources like local community 'zines and podcasts, as those mediums often reach readers the establishment outlets do not.
Political Process
Another unorthodox measure one can leverage is the political process. For example, if you believe a law or the application thereof is patently unfair, you may be able to change the law in a way that benefits future clients and cases as well as your practice. In Fritts' case, Varner Faddis' pre-suit media was not enough to overturn Lyft's carrier's denial of the claim. The legal problem in that case was the uninsured motorists coverage law at the time allowed a corporate entity to designate itself as the named insured and reject UIM coverage. This practice contravened the UIM law's legislative intent, which essentially endeavored to give motorists the option of protecting themselves through UIM or taking a gamble and rejecting it, knowing motorists would bear the risk of loss for that rejection.
But under that scenario, a corporate entity would never bear the risk of loss in rejecting UIM because a corporate entity will never sustain bodily injury, medical bills, etc. after being hurt by someone without auto insurance. The remedy was to draft and submit a legislative proposal to CTLA's Legislative Committee, which ultimately agreed to help propose the new law prohibiting rideshare companies from rejecting UIM coverage for their drivers and riders, who never got a say in the first place. Alongside the bill's sponsor Rep. Steven Woodrow and lobbyists and bill-writing specialists, we testified at Congress and got the law passed. It prohibits rideshare companies from rejecting UIM and requires them to carry up to $200,000 in UIM coverage per person and up to $400,000 per incident.
Unfortunately, this new law did not help Fritts, but Varnder Faddis has had six cases since in which there is at least $200,000 in coverage that would not have been there otherwise. In that sense, leveraging the political process yielded a benefit to not only the firm, it has helped countless more Coloradans than the previous law did. Varner Faddis experienced a significant uptick in rideshare PI cases, as the media coverage of the law helped solidify the firm as an authority in that domain. However, a word of caution: Make sure that you are not proposing bad law with unintended consequences that could actually hurt, rather than help, the field. CTLA's Legislative Committee can help with this.
The Court of Public Opinion
The final unconventional measure discussed in this article (though many others exist) is leveraging the court of public opinion. Social media, YouTube and the internet more generally have democratized the marketplace of ideas. Gone are the days when one would need nationwide distribution with a major network to influence the social narrative on a national issue.
While these decidedly more "DIY" approaches don't always have the reach of a high-budget commercial, they can still mold and shape the public discussion regarding personal injury. For instance, Varner Faddis partner Lauren Varner has advocated consistently for insured's and injured victims, while trying to expose abusive litigation tactics. The firm "boosted" one of those videos on TikTok for around $250, and it has 131,000 views. Some of those 131,000 are going to be decision-makers in cases, and clients, the firm's practice and the legal industry is better off with them knowing the truth.
– Eric Faddis is a personal injury attorney, trial lawyer, civil and criminal litigator, former felony prosecutor, and legal correspondent/media personality. He has appeared 100+ times on various media outlets including Court TV, NBC, ABC, Newsmax, and Law & Crime, among others, for analysis on legal cases and current events. Eric is a Founding Partner of Varner Faddis Elite Legal, a personal injury and criminal defense firm. Before that, he was a criminal defense specialist at Springer & Steinberg, before which he was a Deputy District Attorney for the 18th Judicial District in both the Felony and Special Victims Units.