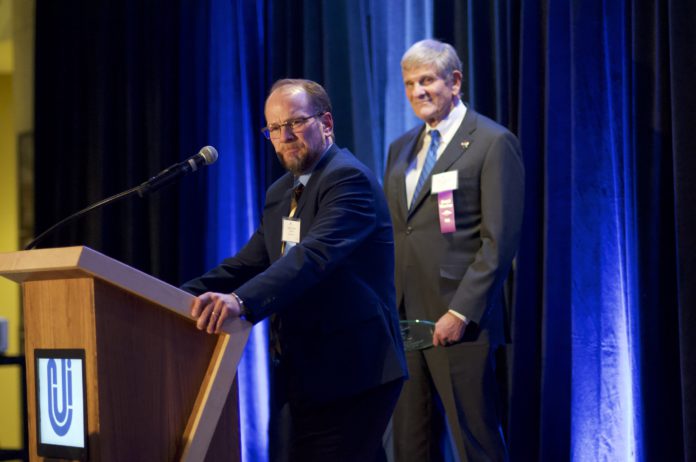 On Friday, Gov. Jared Polis selected Judge Timothy Schutz to fill an upcoming vacancy on the Colorado Court of Appeals. Schutz, from Colorado Springs, will be the only appellate judge from El Paso County to sit on the Court of Appeals in over 30 years. 
Created by the retirement of Chief Judge Steve Bernard, Schutz takes the bench in January 2022. Schutz, an experienced jurist and attorney, was one of three finalists selected in October by the Supreme Court Nominating Commission. 
Since 2010 Schutz has served as a district court judge for the 4th Judicial District, which includes El Paso and Teller Counties, handling criminal and civil matters.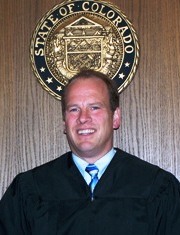 Before joining the bench, Schutz worked as an attorney for 23 years, concentrating his practice on civil litigation, intellectual property and resolution of land use disputes. First an associate at Holland & Hart from 1987 to 1991, Schutz later helped open Hanes & Schutz where he was a partner until 2010. Schutz is a University of North Dakota School of Law Graduate and earned his undergraduate degree from Moorhead State University. 
Schutz was one of three state judges recognized in 2019 by the Colorado Judicial Institute with the organization's Judicial Excellence Award, Law Week reported. At the awards ceremony, Schutz said he looked for potential in everyone who walks into his courtroom, while also holding them accountable. "None of us want to be judged by the worst things that we've done in our lives," he said at the awards dinner.
In a 2018 judicial performance evaluation, judges on the Colorado Court of Appeals rated Schutz's performance as excellent and noted that his opinions were "thorough and extremely well written." The same report noted Shutz's volunteer involvement with the Pikes Peak Pro Bono Project, the Access to Justice Commission, American Inns of Court and Habitat for Humanity. 
The last Colorado Court of Appeals judge from El Paso County was Judge David Enoch who held the position from 1969 to 1988. "I'm excited to appoint the first appellate Judge from El Paso county since 1969," said Gov. Polis in a statement announcing Schutz's appointment. 
Schutz beat two other nominees for the appointment, Priscilla Loew from Brighton and Karl Schock from Denver.