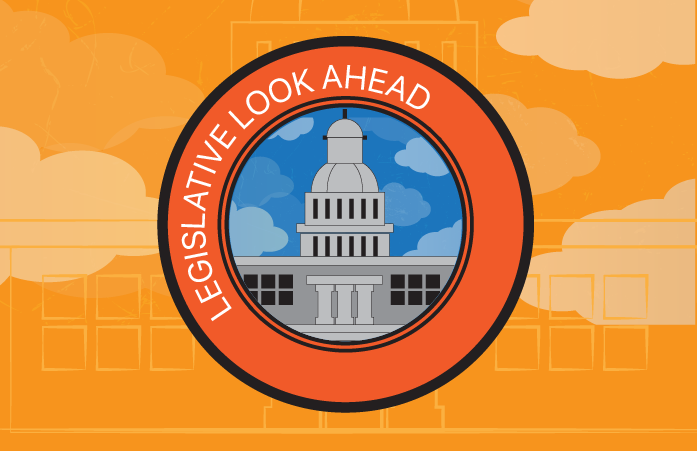 With the opening of the 2022 legislative session, Colorado's attorneys and bar associations have their eyes on bills that impact their clients or missions. Bar associations are uniquely positioned to advocate for legislation by offering testimony that combines legal expertise and personal experience.  
Law Week caught up with policy and legislative committee chairpeople at several specialty bar associations to find out what they're keeping an eye on this session. 
Editor's Note: Law Week Colorado reached out to several additional bar associations. Some are waiting for bills to be announced before discussing their legislative agenda. Law Week Colorado will continue to cover the bar associations and their legislative watch list as the session continues.
Colorado Women's Bar Association 
Since it was founded in 1978, the Colorado Women's Bar Association has advocated for women in the legal profession and women in general. This year, CWBA has three bills on its radar heading into session: a workplace discrimination protection bill, an abortion rights bill and an insurance fertility bill. 
The Protecting Opportunities and Workers' Rights Act, dubbed POWR, was introduced last session by Colorado Democrats but never made it into law. The act will be reintroduced this session with the same goals, to increase protections against harassment in the workplace. Significantly, POWR wouldn't require conduct to be "severe or pervasive" to count as a discriminatory or unfair workplace practice. 
Also on CWBA's shortlist is the reproductive rights bill unveiled in December 2021 by Colorado Democrats. "One of our key issues is going to be the reproductive health equity act that's coming," explained Julia Scanlan from lobbying firm Aponte & Busam during a CWBA event. "It's going to be an abortion and reproductive rights bill that we've decided to take a level one position of support." The bill has garnered a wide coalition of supporters and was introduced after the U.S. Supreme Court declined to block Texas' controversial "heartbeat" abortion law. 
The final piece of legislation the CWBA will support this session is a bill to help implement fertility insurance coverage requirements passed in 2020. "The coverage we were hoping for ultimately wasn't able to occur from some language issues," said Scanlan, adding that the "fix-it" bill hopes to clear up those language issues. The Colorado Building Families Act would have gone into effect this year and required insurance carriers subject to Colorado law to cover modern fertility treatments including in vitro fertilization. "There is going to be a fix-it bill for that one that we're planning to be involved in," added Scanlan. 
Colorado Trial Lawyers Association 
The Colorado Trial Lawyers Association is one of the largest bar associations in the state. With more than 1,300 members, CTLA looks out for the interests of trial lawyers, clients and potential clients, the "pre-injured" as CTLA President Jason Jordan puts it. 
Jordan said the CTLA has four pieces of legislation on its watch list, and, as always, will keep an eye out for any bills that could impact members or clients. This year's priorities include altering Colorado's fee shifting for 12 (b) motions, requiring rideshare companies to provide underinsured and uninsured motorist coverage for drivers and passengers, removing wrongful death caps and, if needed, changing a common law rule that prevented children from recovering medical costs caused by negligence.
Many of the legislative priorities, like doing away with wrongful death caps and the childhood common law rule, have been on the CTLA's agenda for a while. Others, like requiring UM/UIM coverage for rideshares, are newer, Jordan said. 
The 12(b) legislation, which Jordan said the CTLA would like to call the Access to Justice Act, would impact the fee shifting provisions of successful 12(b) motions. Jordan said the provision is meant to discourage frivolous lawsuits, but with other methods to discourage frivolous suits in place, the fee shifting isn't necessary and can discourage good faith appeals. "You have legitimate legal issues that should go up on appeal, but don't go up on appeal," said Jordan,  "because now you have a bargaining chip of 'if you don't appeal it and set the law and make the law clear through the appellate courts, we won't financially ruin you [with shifted attorneys fees].'"
The next CTLA priority would require rideshare companies like Uber and Lyft to insure their drivers and passengers against uninsured and underinsured drivers. Some rideshare companies have offered this coverage, Jordan said, but the bill would protect all rideshare drivers and passengers in the state. 
Removing caps on wrongful deaths in Colorado is another priority, said Jordan, and one the CTLA has supported before. In 2016, the bar put its support behind unsuccessful legislation to remove caps on wrongful death damages for minors. Wrongful death damages in Colorado are currently capped at $571,870 but plaintiffs rarely receive the maximum amount, Jordan said. "It's not just about putting power back in the hands of the juries and the citizens of this state to be able to compensate people," explained Jordan, "you're also really capping accountability and responsibility."
The final legislative priority to the CTLA is addressing Colorado's old common law rule that prevented children from recovering medical expenses incurred before age 18 due to negligence. The Colorado Supreme Court threw out that rule in December 2021 and the CTLA supported stalled legislative efforts last year to throw out the rule. "That issue has been resolved with the courts, so I'm not sure if we'll have to actually run legislation on that," said Jordan.  
Colorado Hispanic Bar Association 
The Colorado Hispanic Bar Association doesn't have specific pieces of legislation it plans to support this session just yet, but it does have areas of interest. 
"Generally speaking there's kind of two missions of the Colorado Hispanic Bar Association," explained Carlos Romo, CHBA's president. The first is to serve and support its members, Hispanic attorneys in Colorado. The other, Romo explained, "is to serve as kind of general legal counsel to the Hispanic community. And so any bill that comes up that potentially has an effect or disproportionate effects on the Hispanic community, I think we're always going to be interested in [it]." 
The CHBA Chairman of Public Policy Committee Chad Jimenez said in 2021 that supporting the CHBA's mission included working closely with other Colorado organizations on a variety of issues. The CHBA worked with the Colorado Latino Leadership, Advocacy & Research Organization during the state redistricting process and the CHBA also supported legislation for a new legal immigration defense fund and farmworkers' rights last year. 
Romo explained that the CHBA has historically supported legislation on immigration, criminal justice, workers' rights, housing, "those kinds of broader policy issues." "This year similarly, legislation that will have overlap in some of those areas will definitely be a place to focus on and watch," said Romo.  
CHBA works with other diversity bar associations and community organizations to identify, support and advocate for pieces of legislation. One effort the CHBA supported was a bill to prevent law enforcement from detaining individuals suspected of not having legal immigration status while at courthouses for unrelated reasons. "We thought that really discouraged domestic violence victims from potentially trying to file charges because they were worried that if they filed charges, the potential abuser would be deported," explained Romo. "That was an example of a bill where we had immigration lawyers, criminal lawyers and support from womens and domestic violence groups all coming together to really support a piece of legislation that we thought made a lot of sense and potentially disproportionately impact[ed] the Hispanic community." 
Colorado Defense Lawyers Association 
The Colorado Defense Lawyers Association is made up of attorneys in a range of practice areas related to civil litigation. Ike Eckert, CDLA's new legislative director, said the organization is in a "wait and see " position currently when it comes to supporting or opposing legislation.
"Obviously we're interested in any legislation that impacts civil litigation," said Eckert. "We've got a broad base membership so you kind of have to pick and choose those issues because there might be legislation that involves those members who might be on one side or another, so we have to be very careful about analyzing and taking positions." 
The CDLA looks to its members' niche knowledge to decide if it will take a position on legislation, Eckert explained. "Usually what we try to do is, if a bill impacts a certain practice group, whether it be construction, workers compensation, employment, something like that, we reach out to our members who practice in those areas and are in the trenches of these cases for their thoughts on how this legislation would impact issues in their practice." 
Member knowledge also comes in handy once the CDLA takes a position. Volunteer attorneys can explain how a bill could impact their corner of the law and bring clients to provide testimony on potential, direct impacts. 
"CDLA views itself as somewhat of a resource for legislators to provide insight and pragmatic commentary on potential benefits or pitfalls," said Eckert.